Oops, forgot to post yesterday. /o\

Anyway, today I bring you the MOST LOLARIOUS FEUD EVER.

1. Ryan Ross: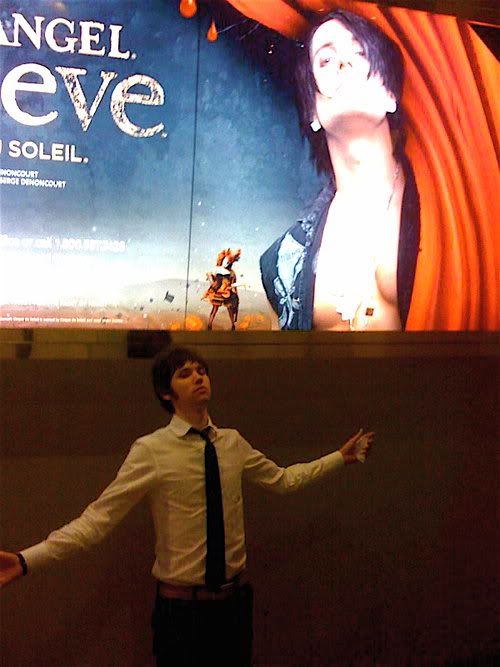 So I made a huge mistake last night… That mistake was this: Going to see Criss Angel's (you know, the Mindfreak) show "Believe". It wouldn't have been such a mistake if I could have just laughed the whole time as I had planned to do, friends have said nothing but bad things about this show, but unfortunately it was so awful I ended up just feeling bad, for him. That is when I felt like he really flipped it on me. Because he still got our money, and sympathy. What I had planned on, was a night out where I could laugh at this man in person. Joke was on me I guess. I would go into detail but it's just not worth reliving. Have any of you seen this? I cannot believe Cirque Du Soleil put their name on this thing.

So here I am, doing my best Criss Angel face. Angel face haha.

2. Criss Angel:

Really had to fight the urge not to levitate over to Ryan Ross on the red carpet and kick him in the crotch.

3. Keltie Colleen:

really criss angel? JUST TRY TO kick ryan in the nuts. I dare you.

4. Keltie again:

ps. Criss Angel, real or fake, is still 3 trap doors short of a good show.



LOLOLOLOLOLOL!