Day #2: Your favorite princess
Day #3: Your favorite heroine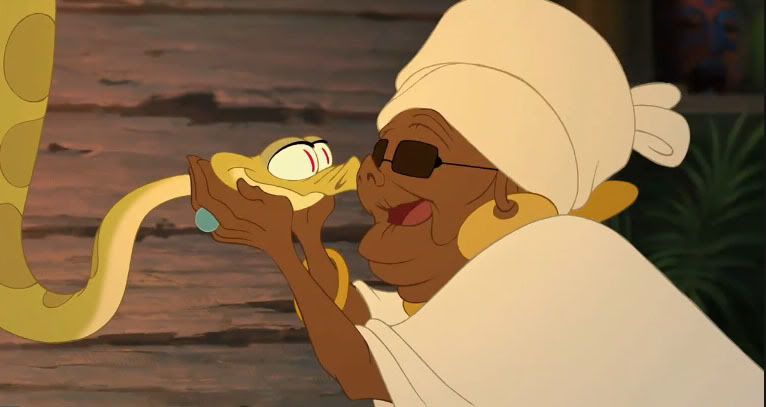 Mama Odie!
It's probably just because The Princess And The Frog is the most recent Disney movie I've seen, and I couldn't really think of any other "heroines", but I do love Mama Odie.
She's kooky and weird and self-confident and magical and she loves her pet snake Juju (♥) waaaay too much. She's just incredibly awesome. ♥
Here, have some videos!
(Full version of the song
here
)
Day #4: Your favorite prince
Day #5: Your favorite hero
Day #6: Your favorite animal
Day #7: Your favorite sidekick
Day #8: Your favorite villain
Day #9: Your favorite original character (Mickey, Minnie, Donald, Goofy, etc.)
Day #10: Your favorite song
Day #11: Your favorite love song
Day #12: Your favorite villain song
Day #13: Your least favorite song
Day #14: Your favorite kiss
Day #15: The first movie you saw
Day #16: Your favorite classic
Day #17: Your least favorite classic
Day #18: Your favorite Pixar film
Day #19: Your least favorite Pixar film
Day #20: Favorite sequel
Day #21: An overrated movie
Day #22: An underrated movie
Day #23: A movie that makes you laugh
Day #24: A movie that makes you cry
Day #25: Your favorite scene from your favorite movie
Day #26: Saddest death
Day #27: Your favorite quote
Day #28: Your favorite theme park
Day #29: Your favorite theme attraction
Day #30: Your favorite theme park show
Day #1: Your favorite character
Current Mood:

sore